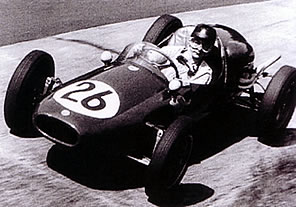 Paul England racing in the 1957 German F1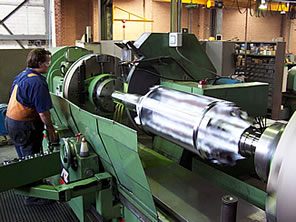 Paul England Pty Ltd is an Australian owned company that has been involved in engineering for over forty years.
Paul England, the company's founder with a back ground in motorsport, started out in a small workshop in North Melbourne providing crankshaft grinding and precision dynamic balancing services to the performance automotive industry.
Due to expansion the company relocated in the eighties to its current location in Essendon, Victoria.
The company expanded its dynamic balancing and machine shop services to provide support to industries such as Petrochemical, Rail, Shipping, Recycling and the Paper Industry.
Paul England currently offer Turning, Grinding, and Reclamation of rotating components 1.3m in diameter and up to 6m in length in our workshop.
The company performs precision dynamic balancing of rotating equipment ranging in mass from a few kilos up to eight tonne in one of our three horizontal Schenck dynamic balancing machines.
We also offer in situ dynamic balancing of rotating equipment when required.